How I Started Earning More Than $5,000 a Month From Home
Posted by

Date

April 3, 2021

Comments

0 comment
It always surprises people to hear that I make $5,000 a month as a stay at home mom. It's not nearly as hard as people think and I'm not the rare exception that makes money from home.
After 9 years in a well-paying career, I quit my job and replaced my salary with these four side jobs. I wouldn't call it easy, but being able to stay home with my kids and make up my salary was a lot easier than I thought it would be.
Here are the stay at home jobs that I've tried, and which ones really worked.
The 4 Side Jobs That Make Over $5,000 a Month as a Stay-At-Home Mom
I never had plans to be a stay at home mom. In fact, even up to my last day of pregnancy, I planned to come back to work. I took one look in that little baby's eyes and my entire life literally changed. My perspective changed.
I've never wanted anything as much as I wanted to stay home with him.
It was hard for me to even attempt to mentally get back into my career. We had just started our frugal journey at that point and cutting our income in half was just not an option. I was determined, though.
I made myself a promise that I would figure out a way to stay home with him by his first birthday. If I still wanted to. Part of me was wondering if this intense desire was leftover pregnancy hormones.
We really worked our butts off that first year learning how to budget and figuring out how to cut our spending.
We started using free money back apps like Ibotta and Ebates, and we started using freezer meal plans to cut our grocery budget in half.
It wasn't easy. But it was worth it.
Then I found legitimate side jobs to make money at home.
We did it. My last day at work was our son's first birthday. I'm now going into my fourth year being at home with him. Though technically I should say "them" since we gave him a sister too.
I went from thinking that it would be impossible, to actually doing it in just one year. If this is what you want to do, if you want to stay at home, then don't take no for an answer. Find a way.
The four side jobs that worked…
These side jobs made it easy to transition from my career to making money from home.
Mystery Shopping 
Mystery shopping is a side job you hear about often being associated with scams. I go through Trend Source, and can tell you that they are a legitimate company. But do your research on any others. This is something you can easily do with the kids since you're shopping under cover.
Gigs are sporadic (about 6 a month is what I average) but easy. They pay about $10 and take about 30 minutes to complete.
Total: $60/month. (You could make more if you do inspections when your husband is at home to watch the kids).

User Testing
I love Usertesting.com! User testing tests the user experience of websites from small to huge. They need real people to log on, perform given tasks and think out loud. The screen recorder captures your voice about how difficult the task is to complete. They pay $10 for a 15-minute test and most of these are really fun.
You get to learn about things you would have never stumbled upon, use features that brands are still working on, and get to voice your frustrations over common website issues. You have 15 minutes after you accept to begin the test.
You'll need to keep the kids quiet during the test, but they have a pause button so if there is a disruption, you can pause, deal with the issue, and come back to it.
I let my oldest (3) play with the iPad and nurse my infant during tests. The screen recorder just captures screenshots, it doesn't record you. I make about $100/month although I've done much better other months.
Total: $100/month
Blogging
If you love to write, this is absolutely something you should look into. You likely won't see money from this immediately. I went almost 3 years making less than $200/month when I was blogging as a hobby.
Although, considering the amount of work that went into it at that point, $200/month was pretty impressive.
However, if you love to write and like to help people, have fairly thick skin, and are willing to put in many hours for free (MANY, MANY hours!), then this job is for you.
It's absolutely possible to make a full-time income from home from this. It's not just for major huge celebrity bloggers. I'm still "new" in the world of blogging, I just started a new site,  but this month I've made just under $700, and I've been drastically increasing every month since I started a new blog and took it seriously this time.
You don't have to be spammy or offer things to readers that they don't need/want. You get paid from ads on your site, affiliate programs of things that you already use and love, products that you create to sell, and sponsored posts from brands you believe in.
Blogging is also super cheap to get into. You can start a blog for only $3.49/month.
Childcare
Childcare is a fantastic way to make money as a stay-at-home mom and it doesn't have to be nearly as complicated as you're thinking.
While it does add some restrictions to your day (vacations are difficult, it's more difficult to run errands, and you wouldn't believe how hard it is to keep your floors clean with four toddlers), I make between $189- $204/week per child depending on age (keep in mind I live in Northern Virginia where rates are high).
Check your local regulations about licensing. It's not difficult to get a license and insurance if it's needed.
If you don't want to spend your whole day watching kids, or if your kids are school age, you should also consider doing before/after school care. Parents would drop kids off at your house, the bus would pick them up and drop them off at your house and then the parents would pick them up from you when they get done with work.
I can tell you from experience that after a while, the kids you care for become your kids and you don't see them any differently from your own kids.
Total: $2,438/month (to watch 3 kids in addition to my son)
I used the guide, Start and Run Your Own Home Daycare, to create the business step-by-step. It was the best $10 I've ever spent. It even came with a CD filled with all of the forms that you'll need.
Keep in mind, you'll have to pay taxes on this income. Thankfully the child care tax deductions are INSANELY good so the amount due for taxes isn't too bad. Just keep really good records and save every receipt. (Don't let this discourage you! It's not nearly as hard as it sounds and the book will explain that part too).
The side job that I quit…
eBay Business
I was actually really successful at this, but it took a lot of time and I didn't enjoy the work so I abandoned it. You may like it more than I did, so I'll mention it.
While my husband was in training for 9 weeks, I started an Ebay business as a side job where I would buy jeans from the thrift store on 50% off days and resell them on Ebay for 2-3x the price I paid for them. I referred these two books eBay Business All-in-One for Dummies  and eBay seller secrets
I bought most of the jeans for $2-$5 and only purchased jeans that I knew would sell (basically the ones that I wore and liked- American Eagle and Gap). I have an iPhone so uploading the photos and listing them were pretty easy with the Ebay App.
You can schedule USPS to drop off free packing materials and then come back to pick up your packages that are ready to ship.
Plenty of people have turned this into full-time gigs, but this side job isn't for me. I made over $1,500 in 9 weeks, so about $170 a week or $731/month.
It's detailed work, but pretty boring. If you need the money, it's worth it though.
You can grab an eBay account here and take become an eBay Seller-Fast tutorial on how to sell.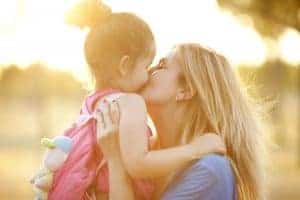 Other successful side jobs… 
If you STILL haven't found a side job that interests you, here are a few more ways that I've seen work:
Voice-over actor: I have two friends, one of whom does voice-over work for a full-time job and one who does it on the side to make a little extra money. Another friend has a pre-teen daughter that does voiceover work for her college fund. Two of them took this voice-over course to get started and highly recommend it.
Proofreader: Proofreading is when you take a document and scan it to fix errors. The most common form of proofreading is for court reporters, but authors and even bloggers also use proofreaders. Proofread Academy is currently the best course for learning how to proofread.
Fiverr: Learn how to become a Top Rated Seller on Fiverr 100% Free Course. Use freelance websites to your advantage to make profits online.Learn how to become a Freelance Graphic Designer
Tutor/Online Teacher: While teachers and college students are the obvious choice for this side job, there are also gigs for music and English as a second language that pay pretty well. You can   use a site like Tutor.com or start your own business (and do your own marketing).
Newspaper Delivery: Call your local paper to find out more about earnings from a paper route and job details.
Holidays at a Retail Location: Work evenings and weekends at a store that you love (mine would be Ralph Lauren), during the holiday season. You pick up extra cash and you'll have the employee discount (up to 50% off at Ralph Lauren- you can clearly see that I've thought this through) to help with holiday shopping.
Virtual Assistant: Virtual assistants help business owners run their day to day operations. Tasks can be anything from handling emails, scheduling clients, formatting, and scheduling blog posts, handling social media, and processing data.
Dog Walker or Pet Sitting: Take advantage of being home while others are at work and start a dog walking or pet sitting business. It can grow quickly by word of mouth, and you (and your kids!) will get the added benefit of sunshine and exercise. Use this book to explain step-by-step how to get started.
Etsy Shop: If you're lucky enough to have a hobby that you can market, look into opening an Etsy shop to supplement your income.
Stock Photography: If you have a fancy camera, you can make a pretty penny by selling your photos to stock photography sites. You can find out more here. Keep in mind, they aren't looking for once in a lifetime Hawaiian sunset shots, but anything and everything from photos of irons, receipts, cash, grocery carts or anything else you have around. I strongly suggest you take a Creative Live stock photographer course first.
Couponing: Consider extreme couponing and selling your surplus on Facebook yard sale sites. We have a neighbor that does this and it's genius! She makes over $1,000 a month and it benefits everyone. She's paid for the time it takes to coupon and local moms that don't have the time to coupon benefit with crazy good deals from her. She uses Krazy Coupon Lady's free coupon database to go and snatch the deals. Genius.
Well, that's my list of side jobs!
Did I miss any side jobs? Have you tried any of these or do you want to try any of them?
Money Making Free Course Recommendations:
Money Making Apps I Recommend (Cash Back or Savings)
Money Making Survey Apps